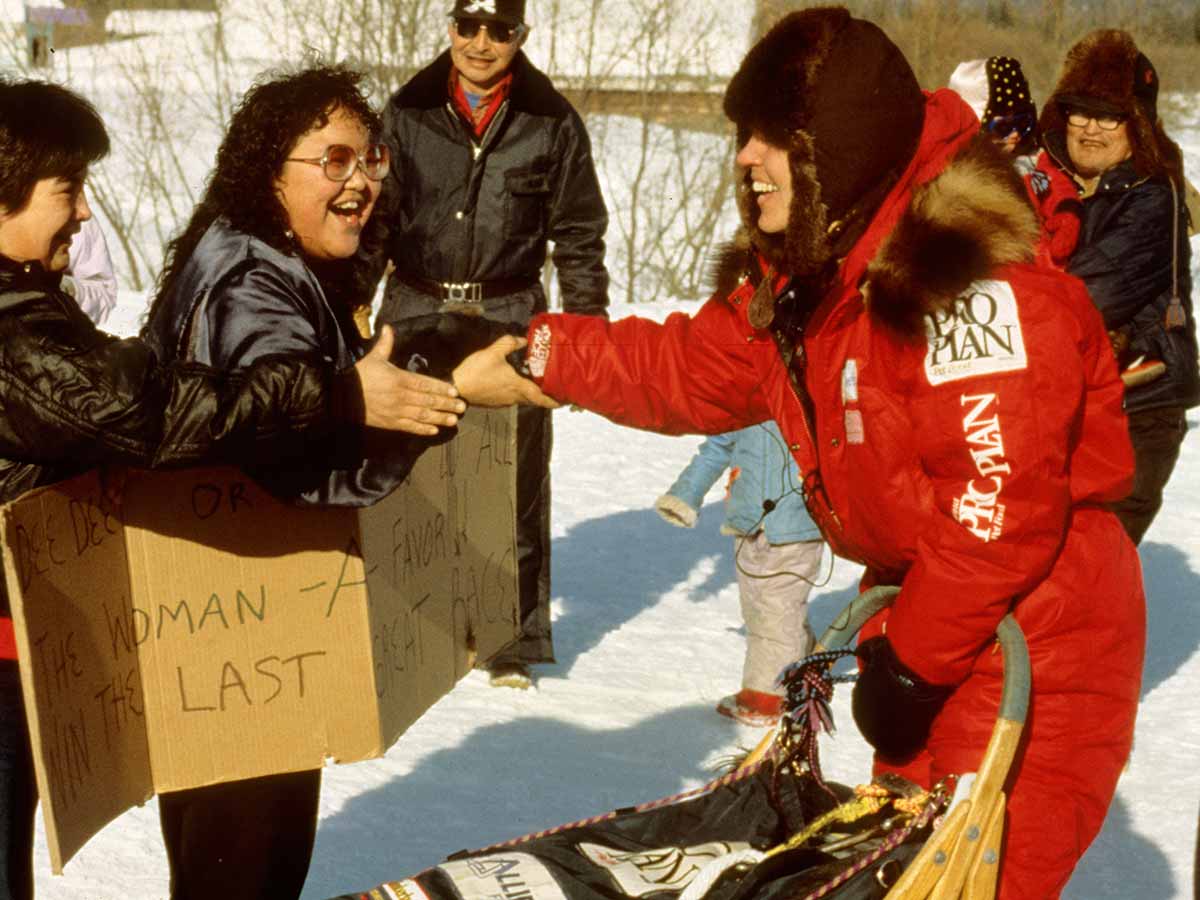 1988 Susan with village women
Susan shakes hands with women along the Iditarod trail who hold the sign "Dee Dee or Susan – Do all the women a favor! Win the Last Great Race!
Susan wins her third consecutive Iditarod with a time of 11 days 11 hours 41 minutes and 40 seconds.
David wins the Yukon Quest with a time of 12 days 5 hours and 6 minutes.
David and Susan win every race they enter this year.
For the second year in a row Susan is named Sportswoman of the Year by the Women's Sports Foundation.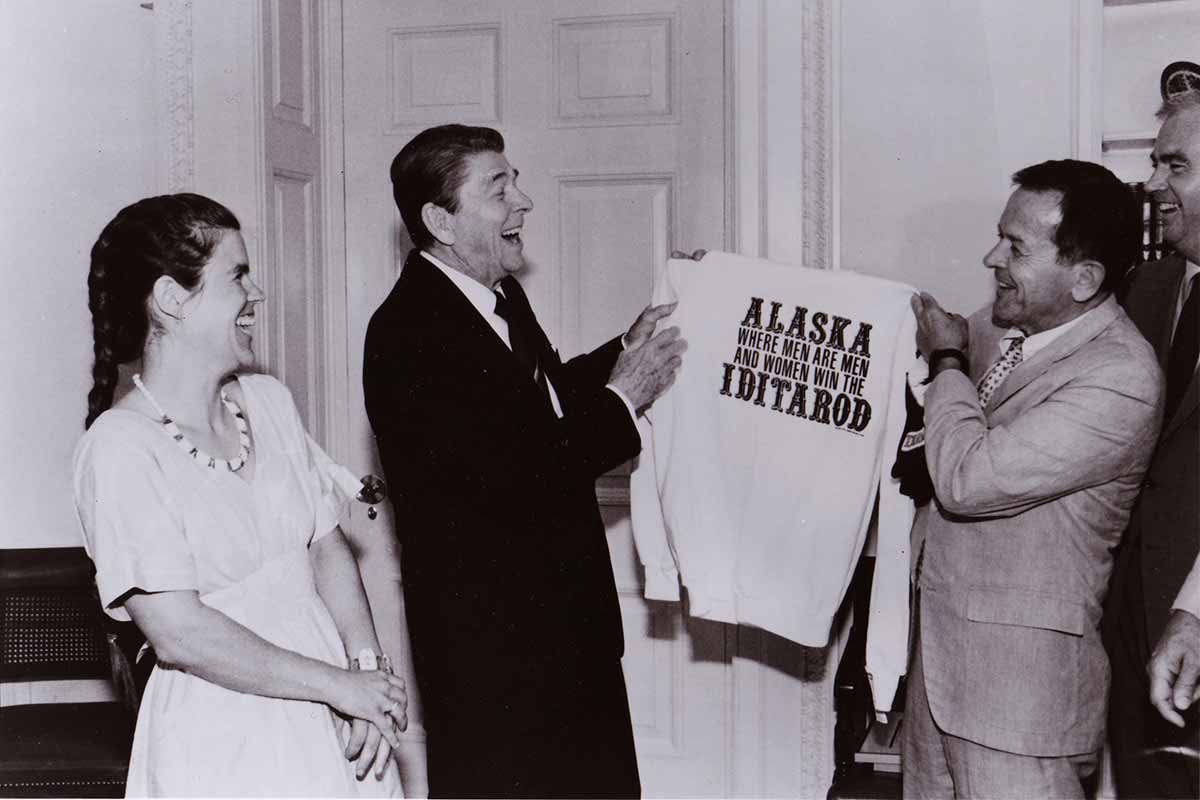 1988 Susan, Ronald Reagan & Ted Stevens
Susan presents President Ronald Reagan with the t-shirt "Alaska Where Men are Men and Women Win the Iditarod" with Alaska Senator Ted Stevens.
Susan is hosted by President Ronald Reagan to congratulate her for her outstanding achievements in the sport of mushing.
Susan is inducted into the American Academy of Achievement.