Our Time In Eureka, Alaska
As winter approaches, we are filled with gratitude as we prepare for the season ahead. The entire kennel, puppies to retirees, are out in Eureka, Alaska until December. For those unfamiliar with Trail Breaker history, Eureka is the community roughly four hours north of Fairbanks where kennel founders Susan Butcher and David Monson began their racing journey. In the early 1900s, Eureka was a significant mining town, so there are many small, run-down miners' cabins and equipment that have been left out over the years. Susan's original homestead consisted of a small living cabin and an old blacksmith shop​ where they made wheelbarrows and horseshoes for the sourdoughs in the area.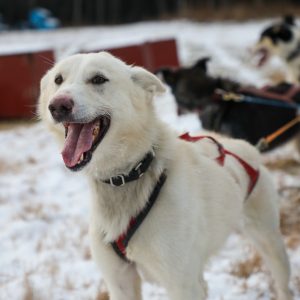 Our Eureka, Alaska Homestead
Today, the property is home to a barn, three cabins, a workshop, and, of course, a dog yard. The area is full of old mining roads that have become great trails and training routes for the mushers who live out there today. The history that is embedded in those trails is felt on every run. Both musher and husky can feel the energy of all of the mushers, including Susan and David, who trained on them in the past. It's on these trails that we will get our team race-ready and get a break from city-living!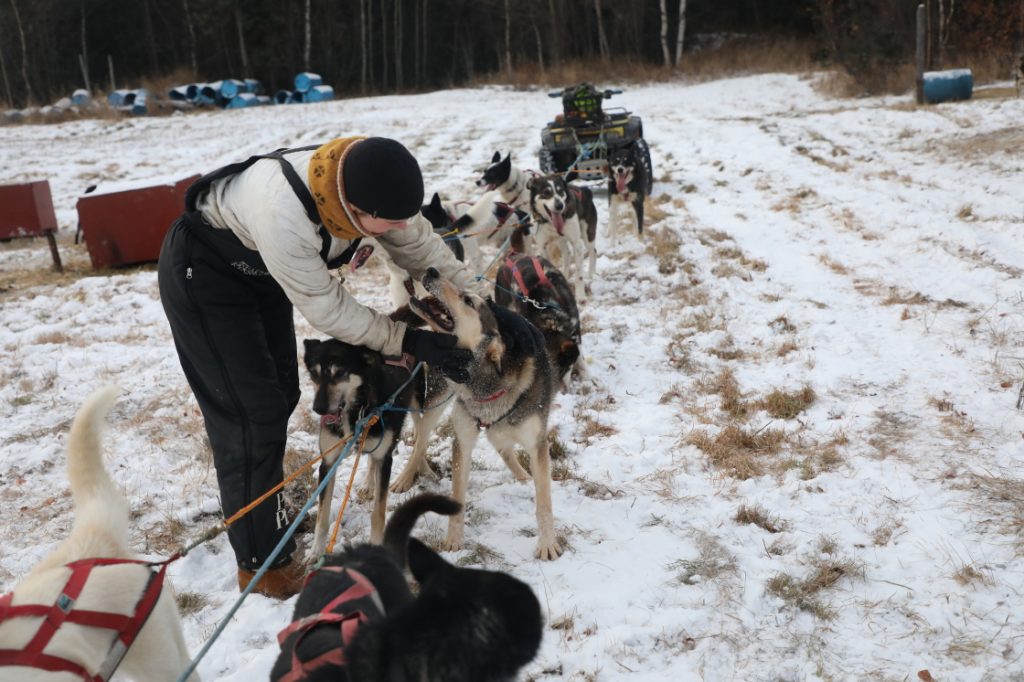 Training For Race Season In Alaska
With the exciting prospect of the race season ahead, the race team will be exploring the trails around the homestead and putting on the miles. The team is currently running 15-20 miles a day, and we will slowly build until they are doing 50 or more miles at a time. There is still much anticipation hanging on the first significant snowfall. We wait eagerly for it to come, but we will stick with ATV training until it does. Whether we train on sleds or ATV, we are having fun and learning just the same. As our machines are not made to start in the winter, it can be a chore keeping our ATVs running, but it just adds to the adventure of life in rural Alaska.
While the mushers and race dogs are hard at work, the retirees and puppy team will be having nothing but fun. Eureka's trails are perfect for puppy teams because they are introduced to many different obstacles. They'll learn how to eagerly take on hills, push through windy conditions, battle snowdrifts, and many other conditions they may not encounter in the heart of Fairbanks. The Eureka homestead has been crucial in preparing our team for all conditions, getting the mushers comfortable to train in remote settings, and providing a unique bonding experience between musher and dog.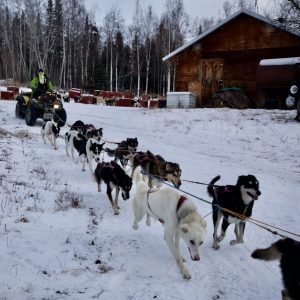 Want To Know More About Trail Breaker Kennel?
We are so thankful to train from a place like the Eureka homestead, and we are thankful for all of you who make it possible. Later this month, we will be releasing some exciting news that will allow you to learn more about each of our huskies and mushers, so stay tuned! Contact us today if you would like to receive Trail Breaker's newsletter directly to your email!
Are you ready for a once in a lifetime experience with Alaskan Huskies?
We have tours available for Alaskan dog sledding and more!